Sweepstakes are an entertainment with history: for several millennia, people have been betting on the outcome of this or that event to eventually hit the jackpot.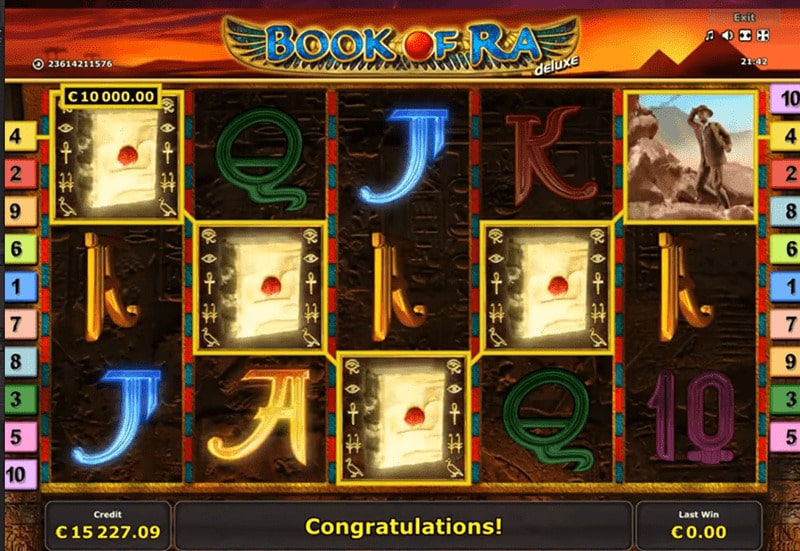 Over time, the phenomenon has developed and moved to the internet quite smoothly, just like the whole gaming business. Thanks to this, gamblers could make bets in comfort.
Due to such developments, it became possible to make bets not only on sports events but on the frontier sweepstakes games' results as well. A gambler launches a program and fulfils his needs of excitement. The important thing is to provide him with the conditions for betting and a suitable software.
Many companies produce specialised applications for this kind of entertainment, and the Win&Win company offers the best software on the market.
High-quality programs for internet sweepstakes from Win&Win allows you to quickly launch a profitable business. The provider cooperates only with trusted developers which we will discuss later.
An Austrian manufacturer that is making world-recognised gaming software. The enterprise started in the 80's when it was creating software for land-based casinos. With the evolution of computer technologies, Gaminator moved to the Internet. During its work, the company has managed to release hundreds of internet cafe sweepstakes games famous for their quality.
The main advantages of Gaminator's internet sweepstakes software:
honesty and transparency that has helped the company gain a perfect reputation among both players and operators;
a wide choice of frontier sweepstakes games;
beautiful graphics: only modern technologies are used in the developments;
дa fairly high win percentage.
Popular internet cafe sweepstakes games from Gaminator: Bananas Go Bahamas, Always Hot, The Money Game, Book of Ra, Unicorn Magic.

The company was founded in 1999 in Estonia; since then it grew to 5000 employees and offices in various countries in Europe and the world. Playtech has managed to become one of the key representatives of the gaming industry. Nowadays, the developer is producing frontier sweepstakes games, software for betting, lotteries and live casinos and different financial tools.
The advantages of Playtech products:
dozens of exciting internet cafe sweepstakes games;
multi-currency and multi-lingual support;
high-quality visual design;
fascinating stories including popular heroes of Marvel's comics;
high levels of security.
Playtech has created world-famous slots: Incredible Hulk, Blade, Pharaoh's Secret, Electra, X-men.

The most well-known Russian gambling software development that created unique internet cafe sweepstakes games for the industry. Often, they are using elements that are familiar to players from the CIS countries and unusual to users from other regions. This is the main highlight of the Igrosoft's software: it is so original that it may be difficult to find anything like that anywhere else.
Besides that, Igrosoft products are distinguished by an excellent picture, convenient interface and mathematics that is profitable for all parties. Most often, gamblers choose products like Resident, Keks, Island, Garage, Gnome.

Duomatic is a relatively young gaming software developer. However, it has already made quite a name for itself. The company rarely produces new frontier sweepstakes games. There is a sensible explanation to that: Duomatic primarily values quality, not quantity. The company offers games including Chukcha Man, Dracula, Whisky, Frukt Twist.
What is Duomatic appreciated for:
a high quality of products;
thoroughly thought-out functionality;
thrilling stories;
decent graphics;
a perfect sound.

This multi-game slot machine from the Bulgarian enterprise Casino Technology unites 12 games. Each of them has its own fascinating plot, thanks to which the product attracts many users. The products by Mega Jack has special popularity in the CIS countries. Another advantage important for gamers is that the gameplay is made to be very convenient and accessible.
Mega Jack software features:
interesting themes;
large payoff percentage;
good sound and picture;
user-friendly interface;
bonus opportunities and rounds.
Mega Jack provides gamblers with the next slots: Aztec Gold, Champagnes, Banana Poker, Joker Double.

The company was founded in Belarus in 1993 and became a notable player in the field of creating software for the gambling business. Belatra has made more than a hundred of games that have found their users. The enterprise is making both software and hardware in its own production facilities. Only the best specialists of Belatra are involved in the process.
The advantages of Belatra software:
a wide range;
high overall quality of the products;
great graphics and sound;
complete security for players and the operator.
Belatra offers to play Super Fairy Land 5 and Alcatraz.
In addition to the products we have described, Win&Win Casino offers its customers Keno and classical games (roulette, baccarat and blackjack). That is, in any case, you will be able to find software desired by the visitors of a gambling establishment.
To buy software for an Internet tote, contact a Win&Win manager and tell him your wishes. You will get a free comprehensive advice and answers to all your questions to make a decision on buying a product.
We would also like to note that there is a special opportunity for Win&Win's customers to order a product demo. This is very convenient, as you will be sure to buy valuable software from recognised developers that will bring profits to your casino.
It is easy to succeed with Win&Win!