The legalisation of gambling is an important step for the de-shadowing and recovery of the market. Moreover, the launch of the active operation of this sector has a positive economic effect, stimulates the development of related business lines, and becomes a source of funds for the public treasury.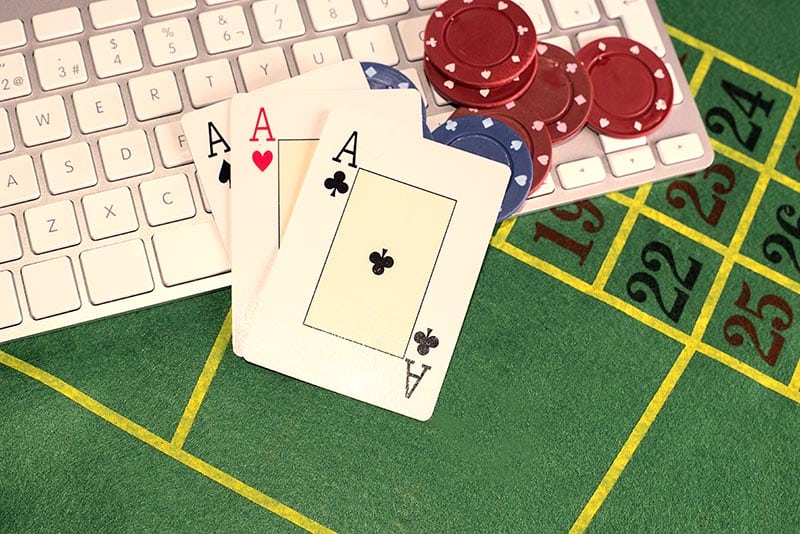 The
Win Win Casino
company offers to your attention the main advantages of
legalisation of the niche
.
In the summer of 2020, the Verkhovna Rada legalised games for money, which retrieved the industry out of the shadows after almost 11 years of oblivion.
Let us consider the main facts about the domestic market:
All types of web and stationary wagering are allowed in the country, including the operation of casinos, betting shops, poker rooms, and locations with slot machines.
Licences are issued by the Regulatory Commission on Gambling and Lotteries. In 2021, it issued permits for 28 brands. It is also worth noting that operators are required to purchase a certificate for each type of activity and each unit of gaming equipment.
Kyiv is considered the leader in terms of the number of land-based facilities. There are 14 establishments in the capital.
In November 2021, the Verkhovna Rada voted for the bill that changed the fiscal burden on enterprises. Since 2022, business owners pay 10% of gross gaming revenue (the amount of bets minus winnings) and 18% of net profit. Tax reductions had a positive effect and attracted foreign investors.
The actions of the government are aimed at supporting responsible gambling and protecting socially vulnerable segments of the population. Thus, only people over 21 years old who have alimony and public utility debts are allowed to play, if they were not previously included in the lists of restrictions.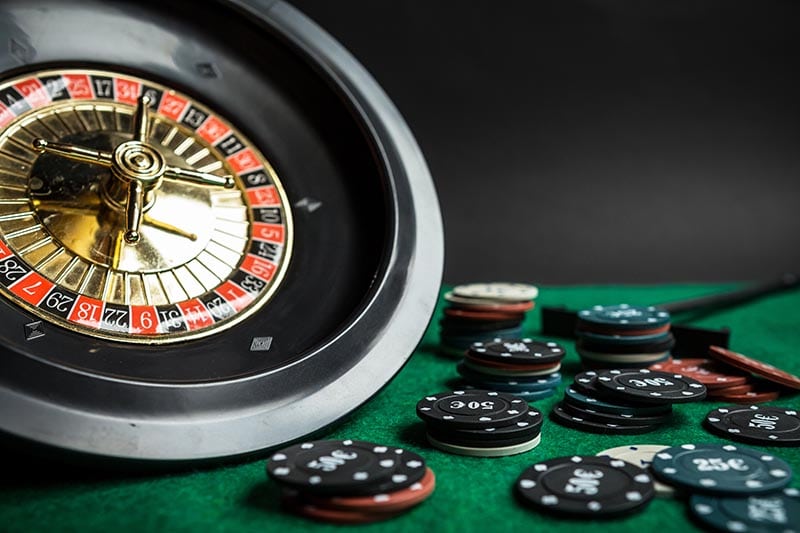 Boris Baum, deputy head of the Regulatory Commission on Gambling and Lotteries, said:
At the end of 2021, 1.5 billion hryvnias in royalties were sent to the state budget. We believe that the plan to fill the public treasury has been fulfilled.
The government expects that in 2022, revenues from the sale of licences will reach 7.6 billion hryvnias. Besides, 2.4 billion should come in the form of taxes and another 1.3 billion hryvnias — as deductions from the winnings of punters (18% from the income of individuals and 1.5% of the military tax).
Anton Kuchukhidze, head of the Ukrainian Gambling Council, stated:
Casino operators are fully integrated into the economic system of Ukraine. The gaming industry has a cumulative effect, being an employer and consumer of goods and services of other companies.
The legalisation of casino entertainment provides the following tangible benefits for the country:
Creation of jobs. In those regions where gambling is legal, the employment rate is 8% higher. Large companies have thousands of employees, including technical specialists, as well as maintenance and management personnel. Medium and small businesses, in turn, often outsource many tasks. This stimulates the emergence of new jobs in related industries.
Increase in revenues to the budget. These are tax deductions from residents (VAT, income tax, taxes on land and real estate ownership), licence fees, certified charges, accruals to the payroll fund (for hired employees), and local fees.
Development of tourism. Large casino complexes unite nightclubs, restaurants, hotels, and wellness facilities. Entertainment centres are becoming a place of attraction for tourists, including foreign guests. Ukraine has a huge potential in this field, given that the neighbouring countries are still pursuing a vague policy regarding gambling.
Growth of investments. The government has provided special investment licences for those companies that will build new 5-star hotels with gaming halls. Moreover, the authorities predict an increase in the capital due to the construction of new infrastructures (airports, hotels, as well as shopping and entertainment centres).
Social effect. Budget allocations are redistributed to support medicine, sports, and education. More than 50% of revenues go to local budgets in those regions where stationary casinos are located.
Anton Kuchukhidze said:
Licensed entrepreneurs do not exist in a vacuum. They interact with other companies, use their products and services, pay taxes, and support other sectors.
At the end of 2021, the overall economic effect of casino legalisation was estimated at 30 billion hryvnias. Essentially, these are tax revenues from operators and business representatives with which they collaborate.
The gambling industry generates revenues in the following areas:
Consulting

To understand all the nuances of the legislation, operators cannot do without qualified lawyers who will advise them on all issues related to the acquisition of licences, equipment certification, company registration, and other aspects.

In 2022, the consulting industry is actively developing since many foreign managers and bookmakers entered the market

Services of banks and payment systems

In land-based establishments, operations involving the deposition of funds by gamblers and the payout of winnings must be organised through the cashier.

In digital casinos and betting offices, there is always a wide variety of money transfers, which stimulates the development of the payment industry. Flexible financial instruments that provide fast transactions with low fees are considered the most demanded

Rental business

This is the lease of premises in 4–5 star hotels and entertainment complexes or land for the construction of new gambling facilities (casinos, locations with slot machines, and poker rooms).

Larger premises (from 100 square metres), which were previously considered illiquid objects, are extremely popular these days

HR and staff training

The domestic market is experiencing an acute shortage of qualified personnel. Business needs croupiers, dealers, administrators, managers, moderators of online platforms, technical specialists, and experienced directors.

The work on the search and training of staff is carried out by HR experts, which stimulates the development of recruiting in the country. Successful operators prefer to independently grow personnel using the services of freelance specialists

Construction and renovation of premises

This is a multi-million investment in the construction of entertainment complexes and related infrastructure.

For example, if the city decides to build a casino, it will receive a modern 4- or 5-star hotel with an enclosed area (squares, recreation areas), access roads, new utility networks (gas pipes, sewage), etc.

Release and maintenance of equipment

Companies need gambling (card and roulette tables, betting machines, lottery terminals, and slots) and standard solutions. These are computers, laptops, routers, cash registers, POS terminals, and video surveillance systems.

The demand for equipment certification and maintenance is increasing. Operators need timely repairs and prompt replacement of equipment

IT infrastructure

This is the purchase or rental of specialised software, including game content, administration systems, and modules for identification.

Support for the program functioning is carried out through the IT departments or by outsourcing these tasks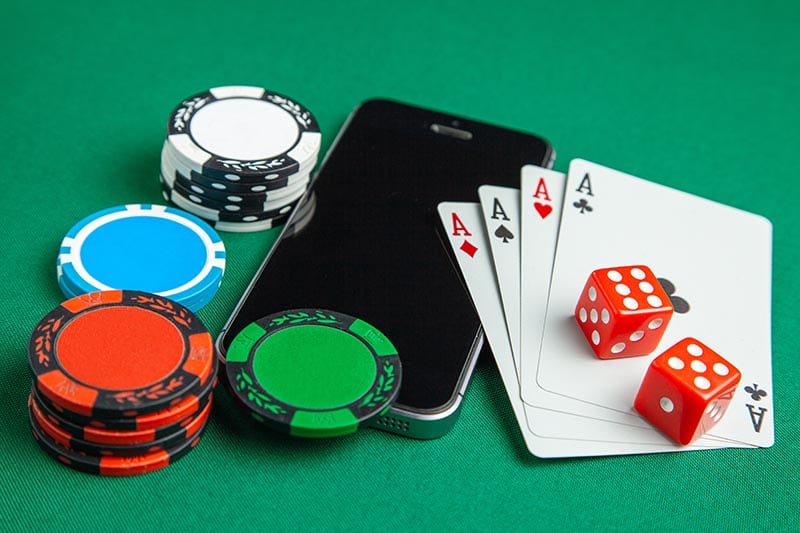 Gambling is a decent business that uses legitimate marketing tools. This thesis is confirmed by the Memorandum on Responsible Advertising signed at the end of 2021.
The document reflects the joint approach of casino owners to advertising their offline and online products. The memorandum which is valid until December 31, 2025, was signed by 11 licensed operators. The All-Ukrainian Gambling Organisation acts as a guarantor of compliance with the conditions stated in it.
The main clauses of the document:
It is forbidden to inform the audience about gambling on television and radio or via cable, satellite, IP, mobile, and internet television from 6 am to 11 pm.
Promotional materials should not be placed on items (clothes, accessories, hygiene products, office supplies) that are sold to persons under the age of 21.
At least 15% of the area of ​​advertising materials (posters, signs, and online banners) should be occupied by a notification: "Gambling can cause ludomania". Moreover, advertising (printed or on the Web) should not contain links and QR codes for a direct transition to the entertainment portal.
In promotional materials (printing, online, or on TV), it is forbidden to imitate the gameplay. These are video fragments that show the rotation of the roulette wheel or reels of slots, placement of bets on a card table, demonstration of banknotes or coins, etc.
Entrepreneurs cannot open currency exchange offices, bank branches, pawnshops, and offices of insurance companies on the territory of gaming complexes.
Domestic operators are focused on honest advertising of casino services and the promotion of responsible gambling.
Business owners invest huge funds in the development of related industries:
Marketing and PR. Most often, such tasks as the promotion of land-based and iGaming projects and the creation of a positive image are outsourced. Representatives of the advertising industry and PR receive lucrative contracts, including for the promotion of iGaming platforms in the digital space.
Sponsorship. Legal casinos and betting companies support sports that are popular in Ukraine. These are football, basketball, biathlon, and martial arts. Operators finance teams, athletes, and federations. Besides, bookmakers act as title sponsors of commercial tournaments, especially in eSports disciplines.
Promotion of responsible gambling principles. Licensed companies redirect part of their profits to charitable organisations and create educational projects aimed at sharing information on the safe game.
The government legalised the gambling segment in the summer of 2020.
The economic effect of the market launch is associated with the creation of jobs, increased budget revenues, development of tourism, enhanced investment in infrastructure, and favourable social impact.
Gambling does not exist in a vacuum but stimulates the growth of related industries. These are the construction and rental of casino facilities, PR, marketing, services of banking and payment systems, consulting, production and maintenance of equipment, IT, etc.
Entrepreneurs organise honest promotion campaigns that do not harm the physical and mental health of citizens. In 2021, 11 licensed operators signed a memorandum on responsible advertising and protection of the rights of socially vulnerable segments of the population (minors and people with limited capacity).
From the Win Win Casino aggregator, you can order professional business licensing services to launch a gambling project in Ukraine and other European states.
We will help you with the registration of a legal entity, preparation of all the necessary documents, and other organisational issues.
Our company provides such services:
installation of the Win Win Casino proprietary distribution kit;
purchase and rental of profitable gambling software;
connection of payment modules, and much more.
For all additional questions, please resort to the consultants of our guide studio. We are in touch 24/7.