Gambling business has always existed, exists and will continue to exist, despite all attempts of legislators to "oppress" this sphere and to forbid people to spend money on their passion. A thrill of the competition is in the blood of every third person, and all of them can become your customers if you decide to open a gambling business.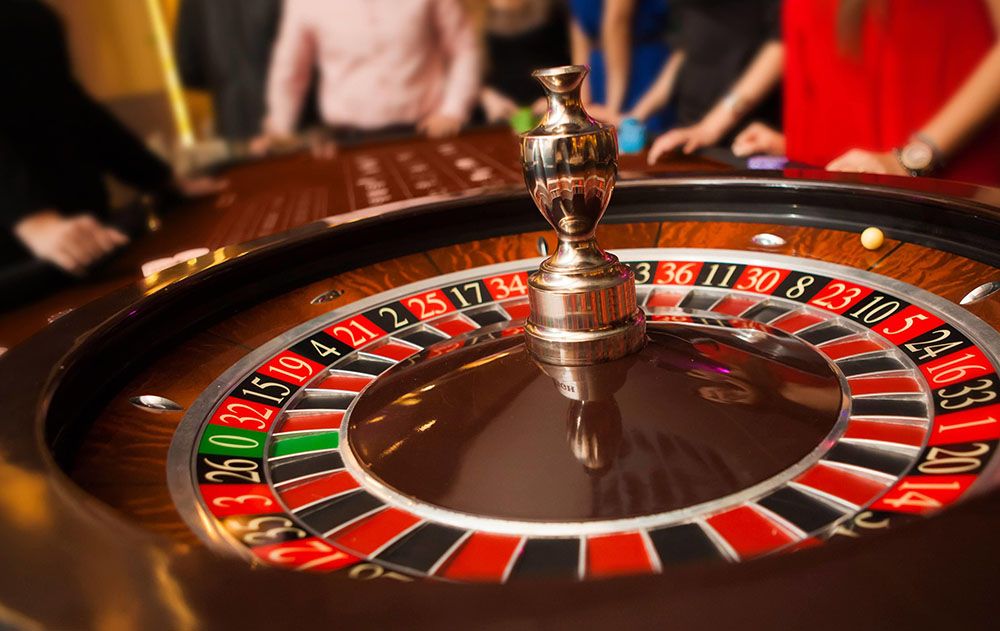 But where there is money, there are also taxes, restrictions and demands from the state. Let us see what a novice entrepreneur needs to do in the Russian-speaking region to legally open a gambling business and earn a decent living.
Laws relating to gambling activities, it is written very smartly. Therefore, it is better to start your profitable business with the help of the lawyers. You can entrust the organizational work to Win Win Casino specialists at any time. We will help you to register a newly formed company, obtain a license, arrange staff and properly prepare all the documents that will be needed for the safe operation of your own business activity.
Like any major project, the opening of a casino, betting shop or gambling hall involves several stages. But since a great deal of work depends on the format of the conceived gambling club, we will list here the main stages, without going into details. You can learn more about each stage in our blog.
Step-by-step implementation of the gambling project:
Find out how your future competitors do business, where their strengths and weaknesses are, and offer customers what others cannot offer.
Considering the comprehensive restrictions of the casino, it is quite difficult to open a gambling business and not to offend against any of existed laws. But it must be done if you intend to work successfully for a long time. You should involve lawyers and more experienced businesspeople.
In the last decade, licenses are most often obtained in offshore countries or European states, where the requirements are simpler, and taxes are much fewer. You can also become a sublicensee (a subsidiary enterprise of the company that received the license) or open a gambling business based on the franchise.
It depends entirely on the peculiarity of your future business. There is specialized software for betting shops, online casinos, poker rooms, land-based slot machine halls, as well as programs for business owners that help to track the movement of finance, player activity, etc.
It includes the work of a designer, HTML layout designer, programmers, SEO-specialists and content managers.
It is not necessary to create a site for land-based gambling club at the start, but instead to search for a profitable location: a room or a separate building with a lot of traffic passing by people.
It is not suitable for physical gambling houses. Instead, the company is usually engaged in a careful selection of the personnel.
It is important that all payments should be made quickly, clearly and without high fees in both directions: from the player to the casino and their payout fund to the player's card.
At this stage, it is necessary to ensure the stability of the site to attacks, the safety of personal and payment data, the smooth operation of all systems.
Land-based casinos and betting shops solve security issues different way: they hire a security bureau (a more preferable option than their own security guard), install grids, and connect a collection service.
Maintenance specialists should be, in a manner of speaking, always at hand. Because failures can occur at any time of the day or night, they can be multiple or extensive. The best option is to entrust technical support to a specialized agency.
Current laws (in each country) impose their own restrictions on the advertising of gambling clubs. Therefore, before you implement any of the ideas, study the Advertising Act.
All these stages remain the same for any city of each of the countries of the former USSR. But the legislation sphere of regulation the gambling clubs varies greatly. And the current state of the market is different. Therefore, we will focus on some important points for business in different countries.
Since 2009, gambling is completely prohibited in Ukraine. But in 2011, the law was amended, which veto the activities of online clubs, regardless of the location servers and the jurisdiction that issued the license. The activity of state lotteries is allowed.
Nowadays, the situation with online casinos in the Ukrainian segment of the Internet looks like this: the work of all the resources that are not blocked by the regulator is available. That is those to which executive services did not manage to reach. Therefore, in general, there is an increase in the number of online casinos.
In the offline environment, the number of clubs is also increasing. Despite the "crackdown" of 2015–2017, when the whole networks of gambling establishments were closed, some brave entrepreneurs continue to conduct such business activity underground and install new slot machines. Therefore, in general, the gambling business in Ukraine 2018 succeeds.
It is noteworthy that nowadays citizens of Ukraine are liable to criminal sentences for conducting gambling business according to the Criminal Code.
The government, in turn, is trying to legalize gambling companies and attempts to do so have been made more than once. And now the IMF has carried legalization until the end of 2018 as an indispensable for obtaining a tranche. Therefore, casino owners or those who would like to open a gambling business expect the situation to improve.
Legalization of gambling in Russia was legally held in 2006, although to this day the situation in the country is considered as difficult. According to the law, from 1 July 2009, the operation of the casino is allowed only in special gambling zones.
There are 6 of them at the moment:
"Siberian Coin";
"Primorye";
"Yantarnaya";
"Azov-City";
"Krasnaya Polyana";
Crimea.
All of these zones, except Crimean, by the middle of 2018 were already active. But it must be recognized, that they did not become a new Las-Vegas: they are located far from the major centres, and therefore there was a lack of customers.
But in the cities, there is a huge demand for establishments of this kind, so entrepreneurs receive licenses in offshore states.
The law is more loyal to bookmakers and lottery organizers: you can create a betting shop or a lottery anywhere, but you need to get an expensive license before that.
Illegal gambling business in Russia is punished in accordance with article 171.2 of the Criminal Code as follows:
fines up to 500 thousand roubles;
imprisonment for up to 5 years.
Recently, it has become popular to open a casino or a betting shop for a franchise: so, a new gambling point fits into the permissions of an existing licensed company and gets the opportunity to operate legally.
Until 2007, there were casinos in every major city in Kazakhstan, but that year the government issued a new law approving the creation of special gaming zones in two areas: Akmola and Almaty. Now the country officially has only seven gambling establishments, six of them in Kapshagay and one more — in Burabay.
Against this background, the illegal gambling business in Kazakhstan is flourishing, which does not pay taxes, does not provide proper conditions for the game, but offers more favourable conditions to players.
Nevertheless, this sphere is quite developed in Kazakhstan. There have been many serious poker series and even the international championships have been held. And this is despite the fact that the status of poker in the country is not defined by law.
They have been playing for money in Belarus for a long time, but only after 2009 the gambling business received a real impetus to development. It was then that Russia adopted a law prohibiting gambling. Therefore, both businesspeople and players went to Minsk to search for better conditions.
Today, gambling business in Belarus is under the strict state regulation, and online casinos in Belarus have recently been banned.
In the middle of 2018, Lukashenko signed a paper establishing the rules for the organization of online gambling clubs, their activities and the procedure for paying taxes. At the same time, the minimum age for players was determined — 21 years old.
In other Commonwealth countries, the situation is even worse. In Azerbaijan, Tajikistan, Kyrgyzstan and Uzbekistan there is a universal complete ban on any gambling, in some places even a sports betting is prohibited. The violation of the law entails criminal liability.
Although optimists expect legislative improvements, there are no prerequisites for this.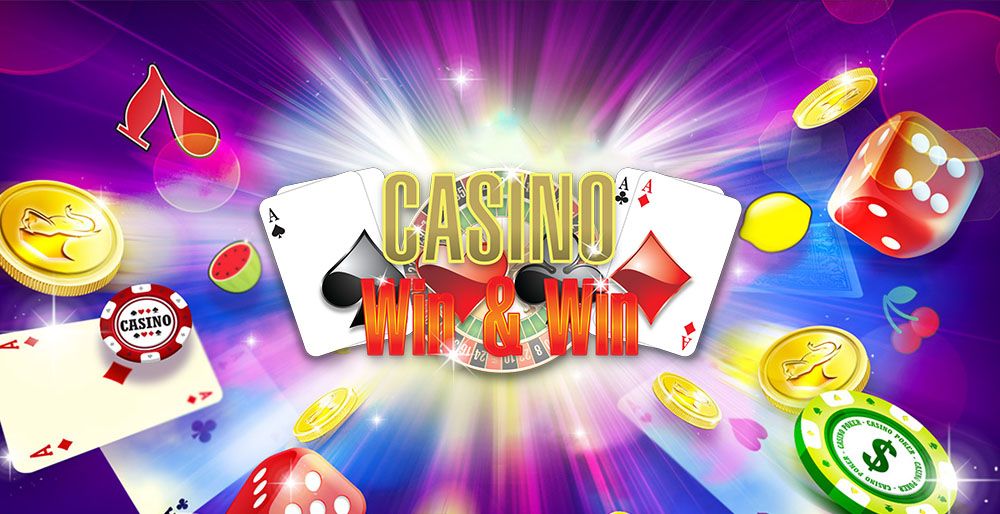 In order not to lose but to create your own business without fear of the regulatory authorities visit, please contact the legal support specialists.
For instance, in the Win Win Casino team, there is a whole department that studies the current legislation in different countries and helps beginners to understand where and how to open a gambling business.
The experts from Win Win Casino will provide you with the following support:
Give a piece of advice on all legal issues.
Prompt where it is better to get a license.
Help to choose the software for the slot-machine parlours, online casino or betting shops;
Tell about tax liabilities and ways of its optimization.
You can contact the Win Win Casino team and get started on your profitable business:
Skype: ww_connect.
Email: manager@win-win-casino.com.
Via the feedback form.