The gambling industry is still the most promising and successful business area. It has been changing throughout human history, and today, we can say that casino games have gradually become not a semi-legal entertainment but a high-margin sphere, which has almost erased the traditional world boundaries. Casino gaming is one of the most reliable areas for investment and gaining profit. Investing in online casinos is a goldmine for entrepreneurs.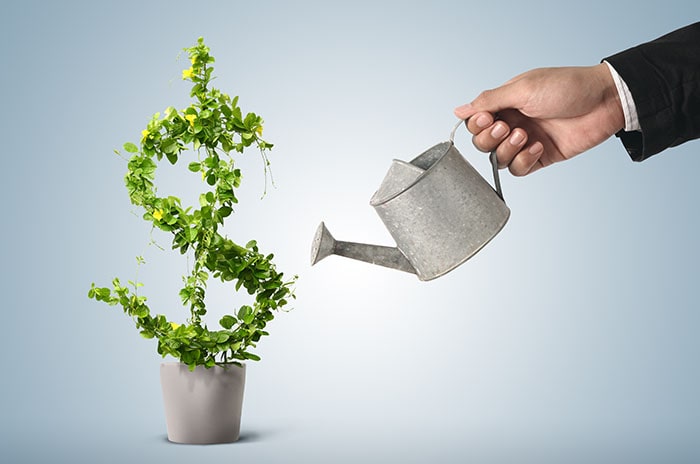 Specialists from Win&Win Casino will help you to learn more about this subject and create a step-by-step strategy of behaviour. Cooperating with us, you will always be aware of the latest news of the gambling industry.
The formation of the industry is connected with a wide range of human activities. The development of gambling has influenced such processes as the appearance of new jobs, the expansion of the borders of the economic and partnership community, the emergence of new sources for the replenishment of state budgets.
The constant growth of demand for services can be explained by the following nuances:
A general increase in the income level of the population and a popular trend to spend money on various types of entertainment.
The willingness of authorities to cooperate with commercial enterprises and legalise gambling services. For example, in July of the last year, permission to open gambling zones in Japan has come into force.
Positive changes in moral views on gambling establishments and leisure.
The huge growth of interactive sources of entertainment.
Regular carrying out of promotions and programs to attract a new audience.
Today, it is quite difficult to find a person who has never visited an entertainment resource or who do not know about sports betting and lotteries. According to statistics, about 40% of users of the World Wide Web are regular customers of some online casino.
The dynamic growth of online gambling can be explained by such facts that people got access to new technologies, there is a wide choice of interactive solutions, operator became more creative, and users have a desire to spend money and time on all sorts of entertainment.
Experts from Win&Win Casino have collected the latest information on the trends of the gambling industry. The statistical analysis is based on data from the leading consulting company H2 Gambling Capital.
Gross earnings of gambling locations for September 2018 has reached forty-six billion two million euro. Experts predict that by 2023, the revenues of the online casino industry will exceed sixty-four billion five million euro.
In the middle of 2018, the percentage of the "white" income was 62.4%.
The regional distribution of profit happened in the following way: European countries took about 52% of the global turnover, Asia and Middle Eastern markets took the second place ― 27%, and North America took the third place with its 12%.
Two world-famous locations are still considered to be the largest players in the market: Las Vegas Sands (with three billion five million nine hundred thousand of the net profit) and the Macau location, which brings about 70% of total revenues to the local budget every year.
On the Internet, dozens and hundreds of new resources appear every day. And all of them offer players many unique ways to spend money. To analyse the current situation and make the right choice, a potential investor will need time and several specific skills.
From Win&Win Casino, you can order a detailed business project for the launch of your own startup, see data on the most profitable affiliate programs, and read the latest news of the online gambling market. For example, today, the most successful investments can be called:
Economists have noted a steady increase in the popularity of e-currency and the rapid growth of the cryptocurrency's rate. Bitcoins can be called one of the most promising and in-demand tools for those who want to earn money on the Internet.
Investing in a cryptocurrency casino opens the following prospects and advantages:
complete freedom from government control;
an ability to interact with users from all over the world;
guaranteed anonymity of each gambler;
no restrictions on the ways of using and exchanging the virtual currency;
minimum commission fees;
financial transactions that almost do not take time and are carried out without the need to interact with banking systems.
Mobile traffic is confidently replacing both land-based locations and classic online websites. For example, the introduction of chatbots and a Telegram casino has caused a real sensation. Now, the share of mobile websites is 35.7%, and by 2020, experts predict the growth of mobile applications to 43%.
Games on smartphones or tablets are always at hand, and there is almost no difference with standard online resources. Another factor in favour of the growth of the popularity of mobile gambling is the age of the target audience. According to statistics, the share of gamblers who prefer online entertainment is about 47% of the adult population, whose age varies from eighteen to forty years.
Analysts at Goldman Sachs believe that resources with elements of the virtual reality will give the dust to the television market already in 2025. In a dozen years, it will be possible to earn more than one hundred billion ten million dollars annually by using modern technologies. It is time to risk and invest in the development of innovations.
The modern betting market is less successful than casinos and lotteries but it surely holds the bar at 33–35% of the global turnover. According to H2 Gambling Capital, revenues of the bookmaker's offices reach sixteen and four and a half billion euro for Pre-Match and In-Play bids, relatively. Experts believe that by 2023, the turnover will increase to twenty-one billion nine million and ten billion and two million euro.
An interesting feature is that in the described industry, there is a significant difference between the income of offline gambling clubs and online casinos. Those bookmakers who work online are not only more successful than the land-based analogues but also online casinos, having collected more than 48% of the total turnover of funds.
Investments in the bookmaker's offices are one of the most reliable sources of income. This area shows a steady growth in the world arena. Annual economic figures of online operators are increasing by 7–9% every ten months.
If we are talking about how bookmakers earn money, and which bets bring the greatest benefit, then, in the first place, traditionally, are predictions for football championships ― about 43%. Then there are bets on tennis tournaments, basketball games, volleyball, and hockey. At the same time, about half of the total turnover strikes upon Asian countries.
Bets on sports events are a rather promising type of investment with the following advantages:
High-profit margins. Despite the significant risk, investment in bookmaker's offices can be not only profitable but also a constant and, most importantly, a stable source of income.
Financial availability. You can start playing and earning money with minimal investment. It is possible to invest money even if you do not have the initial capital.
Access to money. Unlike deposits or investments in securities, investments in bookmaker's offices allow players to withdraw a part of the funds or all of them and leave the game before the drawing is started.
A big set of tools. In betting, an investor can use either ready-made developments or create his own unique strategies. The difference is only in the level of risk. Also, there is an opportunity to change the set of the used tools and parameters of the game at any time.
Online gambling websites and land-based locations provide two types of investments: short-term processes and long-term bets. The first type allows you to earn money on certain events that take place in the indicated period of time.
Long-term investments are bets for a period from one week to several years. It is the most profitable area of the betting market, which demonstrates rather high coefficients.
Whatever type of investment you choose, there is always a risk to lose the invested funds. Therefore, a professional investor never risks large sums and does not bet on events with low odds even if the probability of success is 99%.
From a professional point of view, bets on sports events are a profitable investment. For an average gambler or a beginner, this kind of investments turns into a way to get easy money.
To get a stable source of income, experts recommend future investors to create a detailed business plan of a bet on sports events. To order such a service, you can contact specialists of the WinWin Casino company.
It is quite difficult to create a profitable investment business in the gambling industry. Investors need a vast knowledge and some special skills. The task is even more complicated because of the peculiarities of the development of individual areas without an ability to accurately predict the future prospects of growth of the industry.
You can earn money on investments in the following ways:
Development of exclusive startups: sale of original slot games, business plans, etc.
Investments to projects of professional developers with a good reputation.
Acquisition of shares of a gambling location.
Opening a betting shop of your own.
Sales of software products and solutions for gambling establishments.
Participation in promotions and affiliate programs of trusted operators.
Key positive aspects of online investment are:
You can place bets and invest in other gambling projects without being tied to a specific location. The development of innovative technologies allows you to use all the advantages of the Internet in any corner of the world.
Deposits are easily transferred from one website to another and can be withdrawn to bank or electronic accounts without the slightest risk.
Online casinos care about their reputation and ensure the smooth operation of resources. If there are some moot questions or misunderstandings, all problems will be solved in real time.
We know for a long time that gamblers are attracted not even by winnings but mostly by the gameplay itself. Accordingly, contributions to the implementation of the unique content are a promising source of income.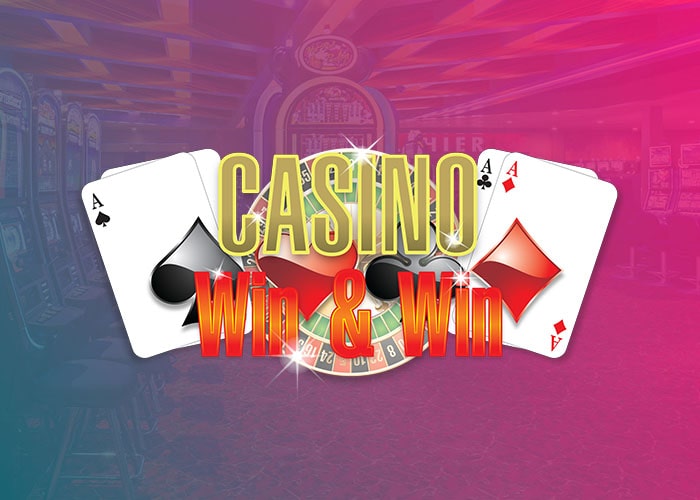 From this company, you can order a full set of services for the development and maintenance of a gambling project of any format.
We are ready to offer you turnkey online casinos, relevant affiliate programs, a large selection of software from the world's leading suppliers, and the development of a step-by-step business strategy.
You can order a business plan of a bet on sports events, purchase the betting software, rent the game content, and get professional legal support for the project.
Online gambling is one of the most promising and profitable areas for investing money. Taking into account the statistics and expert forecasts, it is time for you to take your niche and launch the most fast-payback project and the most competitive business of our time.
The Win Win Casino team is ready to help you to bring to life any of your ideas. Our assortment includes solutions for bookmaker's offices, traditional gambling services, innovative mobile platforms, and hybrid systems that accept bets on sports events and provides access to "one-armed bandits" and various tournament competitions.
All that you need is to leave an application to our managers and describe your wishes in detail. The rest will be done by the specialists of our company.
With Win Win Casino, you will be able to pay off the investments in record time.
For any questions, please contact us:
by e-mail: manager@win-win-casino.com
on Skype: ww_connect
via the feedback form.