NFTs are confidently penetrating the modern gambling market, becoming one of the main trends of the coming decade. Today, they are used to create many iGaming products: from unique slot machines to full-fledged online platforms.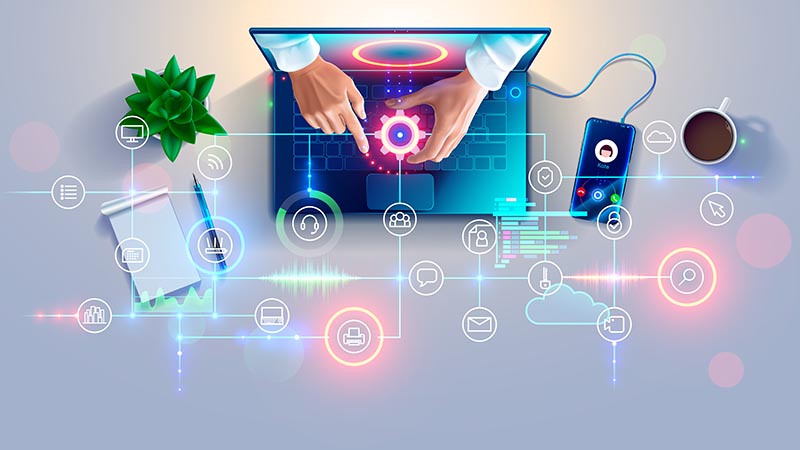 Experts of the
Win Win Casino
company will tell you about the features and benefits of NFTs in the gambling industry. From us, you will learn which projects to pay attention to in order to make a profit.
The token is a virtual title certificate that confirms the right of possession of a unique digital asset. Among the possible objects, we can name photos, videos, gifs, movies, posts, and other products.
In the gambling niche, these are:
main characters;
game artefacts;
exclusive bonuses;
gift certificates;
slot machines, etc.
Non-fungible tokens can be compared to copyright. In the real world, intellectual property is protected by patents, and in the virtual world — by NFT technology.
Features of interaction with tokens:
After the creation of an asset or its purchase on a specialised exchange, information about the operation is inserted into the certificate.
Data is encrypted using cryptographic algorithms. That is why it cannot be faked or deleted even theoretically, which makes non-fungible tokens one of the most secure assets in the world.
The described digital elements can be copied and distributed. The original asset is hosted in IPFS cloud storage. Data on the location of the NFT element is converted into a unique cryptographic code.
NFTs are an important part of the blockchain economy. They provide convenient interaction with any virtual product, including its purchase, storage, sale, confirmation of singularity, and other operations.
The NFT industry in numbers:
The sales volume of tokens is 24.9 billion dollars. In 2020, it was only 100 million dollars. In total, the NFT turnover grew by more than 220 times over the past years.
The market capitalisation of tokens has reached 16.7 billion dollars. Only the top 100 NFTs created are taken into account, so the overall value of the industry is even higher.
The total volume of NFT transactions reached 26.9 billion dollars since the advent of crypto technology.
Let us consider in which business areas NFT assets are used:
Artists create and sell their digital works at special auctions. These can be either NFT copies of previously drawn pictures or completely unique products.
The category of crypto art includes photos, videos, gifs, animated elements, and other digital assets. NFT collectors compete for exclusive copies, while investors buy crypto assets with the aim of their subsequent resale.
The biggest deals in the NFT market took place in 2021:
The Injective Protocol blockchain company bought Banksy's painting, Morons, for 95 thousand dollars and then burned it on air. The studio created a digital copy of the piece of art and subsequently sold it for 400 thousand dollars.
The work Daily: The First 5 Thousand Days was sold for 69.3 million dollars, and this was a record at the time. The authorship of the NFT picture belongs to the American artist and graphic designer, Beeple. The auction took place in Christie's.
The Times magazine put up for sale 3 of its digitised covers on the SuperRare NFT platform. These are the front pages with such iconic titles as Is God Dead? (1966), Is Truth Dead? (2017). and Is Fiat Dead? (2021). Each of the NFT images was estimated at 35 thousand dollars.
The credit for the popularisation of NFT goes mostly to Crypto Kitties.
This video game was released in 2017 by the Axiom Zen American studio. The goal of the game is to collect as many virtual cats as possible. The capitalisation of the solution was more than 1 million dollars, and gamblers were selling their digital pets for 100 thousand dollars.
At the moment, players are trading:
skins;
textures;
weapons;
avatars;
exclusive bonuses;
access to the closed levels.
Entrepreneurs are actively investing in NFT gambling and supporting projects with non-fungible tokens. These are casinos, different types of entertainment (table games, poker, slots, and P2E products), bonus programs, and other profitable solutions.
Evolution Gaming, the Swedish provider, was one of the first to use NFT tokens. The company bought 4 NFT cards from the CryptoPunks collection, which were subsequently added to the Megaways branded bonus system. Today, instead of a fixed jackpot in US dollars, gamblers can get 1 of 4 cards.
The DraftKings betting brand has created an exclusive NFT College Hoops Tournament collection using a proprietary marketplace. The innovative tournament series has attracted thousands of bettors who were hunting for NFT artefacts.
NFT technology develops the concept of the Metaverse, a virtual space that every internet user has access to. In a parallel world, you can do everything that can be done in real life: go to the cinema, visit exhibitions, communicate with friends on social networks, exchange gifts, etc.
By 2030, the developers promise to create a gaming Metaverse. To find themselves in the best casinos in Macau or Las Vegas, people will only need to put on a special headset. Players will be able to enjoy the beautiful interior of gambling halls and place bets using NFTs.
The concept of the Metaverse is also relevant for eSports. As planned by the vendors, visitors to online betting shops will be able to travel to see major eSports tournaments in the blink of an eye and follow the ups and downs of the matches in real-time.
In the Metaverse, it is also possible to play P2E (Play to Earn) games. A vivid example of such entertainment is Decentraland. As part of the project, gamblers build and repair virtual houses, sell real estate under smart contracts, and rent out premises.
So far, the Metaverse is being developed by such world's leading IT corporations as:
Given the high profitability of this niche, we can say that, over time, medium and small investors will definitely join them.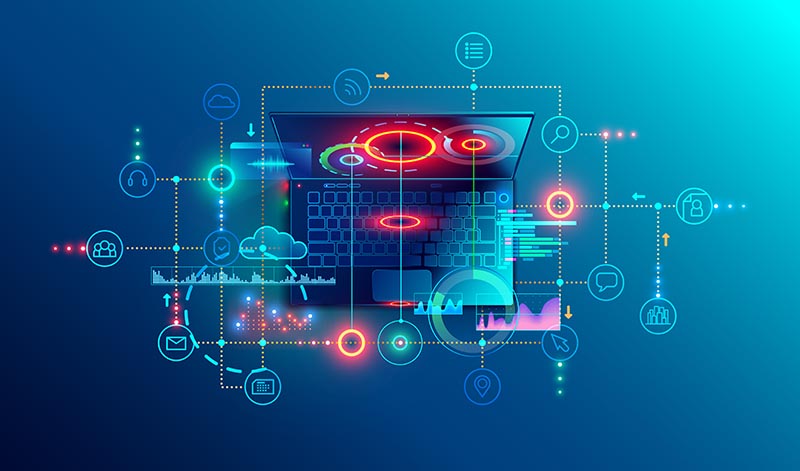 An NFT casino operates on the same principle as a traditional gaming site:
Gamblers make deposits, place bets, participate in bonus drawings, and withdraw prize money.
Owners of the platform receive a stable profit from the bids of customers, investment projects, advertising, and affiliate programs.
The distinctive feature of this type of casino is the widespread use of NFTs. They make the gaming sites unique and help entrepreneurs to attract a solvent audience thus increasing their income.
The use of NFT elements in online casinos:
Entertainment content

It is advisable to use NFTs to create unique casino games that are not available on other resources.

Most often, these are:

slot machines;
table games;
arcades;
video poker;
P2E solutions with more complex plotting.

For example, it is possible to create an action game with a tournament of winners. Gamblers will bet on the outcome of NFT matches, invite their friends to play, and bring good profit to casino operators

Loyalty program

In this case, NFTs are used in the form of:

personal bonuses;
accumulated points;
branded jackpots;
gift certificates, and other rewards.

The integration of NFT assets into the casino bonus system:

motivates gamblers to play more often and at higher limits;
makes customers more loyal to the iGaming platform

Payment module

NFT elements are used as units of account: along with US dollars, euros, and other fiat assets.

Gamblers can also make deposits and withdraw money in cryptocurrency with its automatic conversion into tokens.

NFT payments require the connection of virtual wallets of "cold" storage from:

Metamask;
Coinbase;
TrustWallet;
AlphaWallet, and other certified providers
All NFT casinos have an investment function. Players and B2B partners are offered to invest funds in digital assets, such as unique design elements for a gaming site or the development of multiplayer action games.
It is also possible to invest in the NFT casino itself, watching its rapid capitalisation.
Advantages of implementing an iGaming project with the described digital tokens:
Good feedback from the audience. Users always prefer NFT websites due to the higher quality of content with VR elements, provable honesty of the results, original bonuses, and pleasant prizes and rewards.
Active social interaction. People not only play on the gaming site but also participate in joint tournaments, share their achievements on social networks, exchange NFT gifts, and create thematic communities. All this increases the recognition of the NFT project and contributes to the increase in internet traffic.
The highest level of security. Confidential information and server storage are 100% protected against hacker attacks, technical failures, or actions of incompetent employees. The high security of NFT casinos is explained by the use of blockchain technology. This peer-to-peer network consists of billions of links encrypted using cryptographic means.
High speed of transactions. NFT platforms are known for their decentralised operation, which means that they do not depend on banks, hosting providers, and other intermediaries. Requests for user verification, as well as the deposition and withdrawal of funds, are processed in just a few seconds, depending on the current load on the IT infrastructure of the website.
Excellent image indicators. NFT casinos can be safely attributed to the gambling projects of the future. They are already part of the Metaverse, attracting investors from all over the world.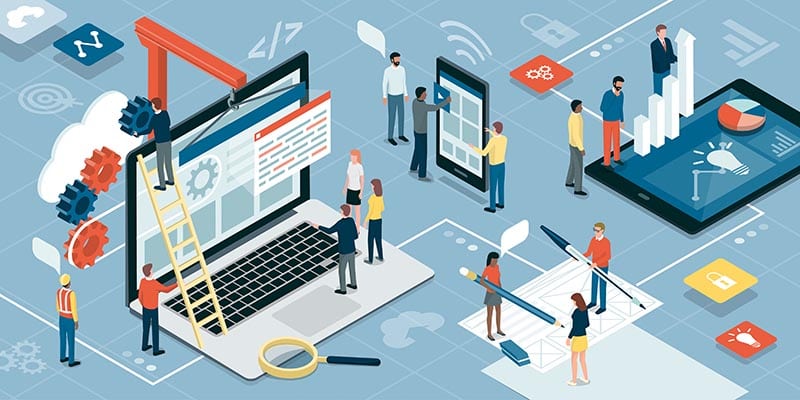 The use of such tokens is considered an iGaming trend of the coming decade.
NFT assets are presented in the form of virtual certificates that prove the ownership of unique digital elements. In the gambling industry, these are slot machines, bonus programs, jackpots, characters and artefacts in games, and access to premium tournaments.
The advantages of casinos based on non-fungible tokens include good feedback from the audience, active social interaction, as well as a high level of security and speed of transactions. NFT projects are characterised by excellent image indicators and heightened interest of investors.
In online casinos, the described tokens can be used as proprietary solutions (slot machines, video poker, and table games), units of account, and elements of the loyalty program.
NFTs are an integral part of the Metaverse. This is a global virtual environment that every internet user has access to. It opens up access to the best casinos in the world, unique gambling products, and multiplayer tournaments.
From the Win Win Casino studio, you can order:
NFT platforms;
unique entertainment content;
cryptocurrency payment gateways;
casino scripts, and other modern iGaming solutions.
We also offer a branded casino system for land-based locations, gaming sites, and mobile applications. The vendor's software has a complete set of components for a quick launch and trouble-free business scaling.